"Awaiting orders Ma'am." A black Fennec Fox says as he goes up to his leader, a beautiful silver fox. She sighs and looks up into the sky. "Lets hold the great Vulpes know what they are doing." The two look back at their old home as they pad forward, into the night. The sounds and smells of the smoke and the fire overwhelming their scents of smell and their ability to see. Their healer had told them of the bad things yet to come, and their leader had to make the most difficult decision of her life...

The Emerald Pack had been in their camp for 100's of generations, and after the beasts with the man metal came, they were driving out of their home. Normally foxes only travel with only their mate and their offspring, but these foxes are smarter than they appear... Now, Emerald pack has to figure out their own way to survive, and a new home to live in, will you join Emerald pack and help them strive to become the best.

Camp~
They Live on the side of a kill. The dirt was soft enough for them to ding into and was warm enough for the winter. The leaders den is close to the top of the hill, there is a path that slowly leads down to the warrior den and the nursery, which are side by side. the rest of the path leads to the ground floor, where they have the med den and the cubs den. The camp has few tree's and even fewer places to hide in. But, it is close enough to the forest for protection and food.

Rules:
1) Please be nice to the other members, we all just want to have fun!
2) Please don't kill any ones character without their permission.
3) You may only have one high spot, yes this even includes me.
4) I know these are foxes, but please try to use warrior terms that make sense. So saying "Fox-dung!" May not make much sense.
5) Romance, yes
6) Violence, yes
7) You do not have to thank the 'Great Vulpes' for the prey you catch
8.) Must refer to the leader as Ma'am or sir
9) This is semi-Literate, so no tex talk.

~Sign up form~
Name:
Age:
Gender:
Type of fox:
Rank:
Cub:
Description (pic. Opt.):
Personality:
Mate/crush:
Kits:
Kin:
Other:

~Pack~
Leader:
Name: Taini
Age: 25 moons.
Gender: Female
Type of fox: Silver fox
Rank: Leader
Cub: Doesn't have one right now
Description:

Personality: She is strong and wise. She tries to do her best but feels she is never good enough to lead her clan.
Mate/crush: None
Kits: None
Kin: None
Other: She is extreamly smart because she had escaped from a science lab who had been using them to see how natural selection worked.

Deputy:
Name:Winter
Age:29 moons
Gender:female
Type of fox:Snowfox
Rank:deputy
Cub:none
Description (pic. Opt.):
Resized to 88% (was 800 x 600) - Click image to enlarge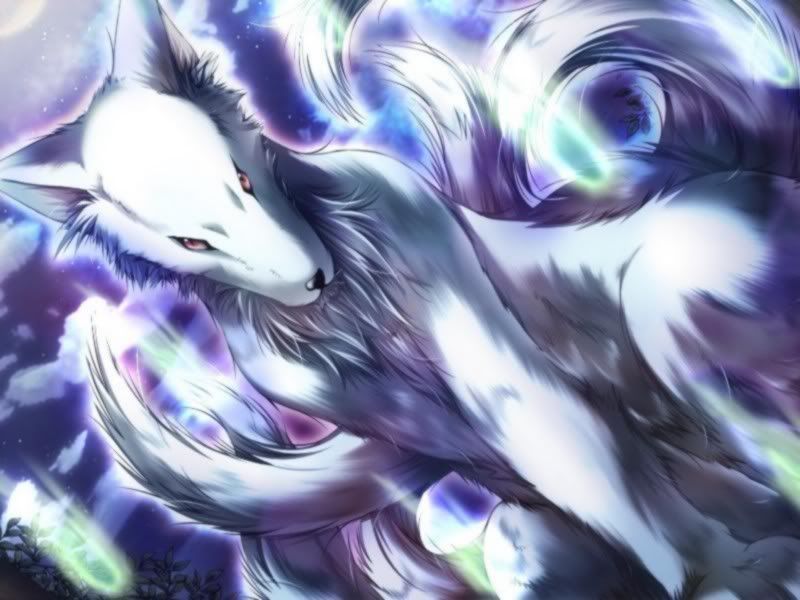 Personality:loyal and noble
Mate/crush:None/Lalik
Kits:None
Kin:Onyx
Othernone

Healer:
Name:Cestrik
Age: 15 moons
Gender: male
Type of fox: European red fox
Rank: healer
Cub: (none)
OtherDescription (pic. Opt.): ../../uploads/monthly_04_2011/post-4406-0-56511900-1301746304_thumb.jpg
Personality: big, bold, he knows A LOT of herbs and weeds. He has a nose for things!

Mate/crush: open
Kits: none
Kin: Aoutik
Other: same as his sister's.

Healer apprentice:
Name:Atticus
Age: 12 Moons
Gender:Male
Type of fox:Silver Fox
Rank:Healers Apprentice
Cub:none
Description (pic. Opt.): http://fc01.devianta...ox_by_woxys.jpg
Personality:Very Stubborn, Witty, Clumsy, and can sometimes be stupid. Trips over his own tail. Is the exact opposite of what youd think a healer would be like but is surprisingly good at what he does.
Mate/crush:None Yet
Kits:None
Kin:Balis
Other:Hates having a tale


Warriors:
Name: Laik
Age: 30 moons
Gender: Male
Typer of fox: Fennec fox
Rank: Warrior
Description:


Personality: Fun to be with, is feirce and loyal. Loves to play with the kits and cubs.
Mate/Crush: Open
Kits: None
Kin: Died
Other: Was also in the lab with Taini

Name:Oynx
Age: 30 moons
Gender:male
Type of fox::black and white
Rank:warrior
Cub:none
Description (pic. Opt.):Resized to 69% (was 1024 x 872) - Click image to enlarge

Personality:loyal and noble
Mate/crush:none:/TAINI
Kits:none
Kin:winter
Other: none

Name: Aoutik
Age: 15 moons
Gender: female
Type of fox:European red fox
Rank: warrior
Cub: Stikiaam
Description (pic. Opt.): ../../uploads/monthly_04_2011/post-4406-0-46028300-1301746314_thumb.jpg
Personality: gentle, strong, stubborn at times
Mate/crush: Laik
Kits: none
Kin: Cestrik (brother)
Other: Her mother heard of Emerald pack. Wanting the best for her cubs she dropped them off as newborns. (Their mother was wanted by many other rogue foxes)
Both were raised in the clan
Name: Raiki
Age: 2 years
Gender: Male
Type of fox: Black Fox? Lol
Rank: Warrior
Cub: Nope~
Description (pic. Opt.):

Personality: RP out
Mate/crush: Wants/Taini!!
Kits: None
Kin: Sar
Other: He really likes Taini... Lol xDD

Name: Sar
Age: 3 years
Gender: Male
Type of fox: Meh..?
Rank: Warrior
Cub: None
Description (pic. Opt.):

Personality: RP out
Mate/crush: None~
Kits: Meh
Kin: Raiki
Other: Convince him to be more cheery, I dare you. xDD

Name: Assuva
Age: 2 years
Gender: Female
Type of fox: Arctic Fox
Rank: Warrior
Cub: She has none... v.v
Description (pic. Opt.): Resized to 67% (was 1024 x 768) - Click image to enlarge

Personality: RP out
Mate/crush: None/Laik
Kits: Meh
Kin: None
Other: ~

Name: Lily
Age: 3
Gender:Female
Type of fox:Red Fox
Rank:Hunter
Cub:none
Description (pic. Opt.): http://fc05.devianta...ox_by_kkart.jpg
Personality: Very outgoing and curious. Rebellious and smart-alec.
Mate/crush:Has a crush on Laik
Kits:None
Kin:Joshua
Other: Doesnt like it when people tell her she's wrong .


Cubs:
Name:Strikiaam (Mentor is Aoutik)
Age: 7 moons
Gender: male
Type of fox: swift fox
Rank: cub
Cub: none
Description (pic. Opt.): ../../uploads/monthly_04_2011/post-4406-0-63515400-1301746288_thumb.jpg
Personality: fast! he is a fast talker a fast runner. He won't stop talking!!! lol He is kind and care-free too.
Mate/crush: open
Kits: none for right now
Kin: died
Other: Nobody really nows how he came into Emerald Pack

Name: Joshua
Age: 6 moons
Gender: male
Type of fox: Red fox
Rank: Cub
Cub: Is one
Description (pic. Opt.): Is a orange fox with black ears and muzzle
Personality: kinda sky. Is a fast learner
Mate/crush: none
Kits: none
Kin: none
Other: none


Denmothers:
Name: Balis
Age: 25 moons
Gender: Female
Type of fox: silver fox
Rank: Den mother
Cub: none
Description (pic. Opt.): Is silver with a black mask
Personality: Energenic and happy, can't wait to have her kits
Mate/crush: none/Cestrik
Kits: Soon!
Kin: none
Other: none



Kits:

Terms that may be needed:
Great Vulpes~ Their version of Starclan
Healer~ Medicine
Cubs~ Apprentices
Beasts with the man metal~ Humans
Denmothers~ Mothers or Queens